One of the Most Highly Anticipated French Museums, Pinault Collection Museum, Is Set to Open in January
Kering founder François Pinault's art collection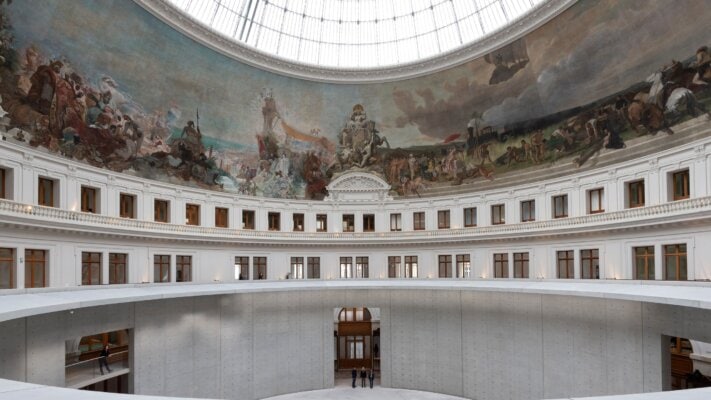 Over the years François Pinault, a self-made billionaire, amassed one of the most extraordinary private art collections of modern and contemporary art in the modern world. François Pinault's blue-chip art collection includes 5,000 works by contemporary and modern artists.
Back in 2005, Pinault bought a palace in Venice, the Palazzo Grassi, to house a portion of his extensive art collection. Within four years, he expanded his collection to a new location in the heart of Venice – the Punta della Dogana.
Originally constructed in 1682 as a church, foundation forms a triangle atop 1,200,000 sunken oak piles. The interior is divided into long rectangles separated by parallel walls. Over the course of 14 months, highly acclaimed Japanese architect Tadao Ando worked to meticulously restore the original façades and the museum opened during the Venice Art Biennale.
Now, both Pinault and Ando have turned their sights on the heart of France – the Bourse de Commerce close to the Louvre in Paris. With it's beautiful frescos, and original glass-and-iron dome, Ando designed a three-tiered minimalistic rotunda to showcase the highly-anticipated collection. Much of the original building has been preserved and the entire space designed to showcase any medium of modern and contemporary art.
In 2019, while the museum was being developed, the Notre-Dame cathedral caught fire. To restore one one the world's greatest treasures, Pinault and François-Henri pledged to put €100 million (about $113 million at the time) toward the rebuilding campaign.

The new gallery will contain 32,200 square feet (3,000 square meters) of exhibition space. It also includes a black box theater and a 300-seat auditorium.