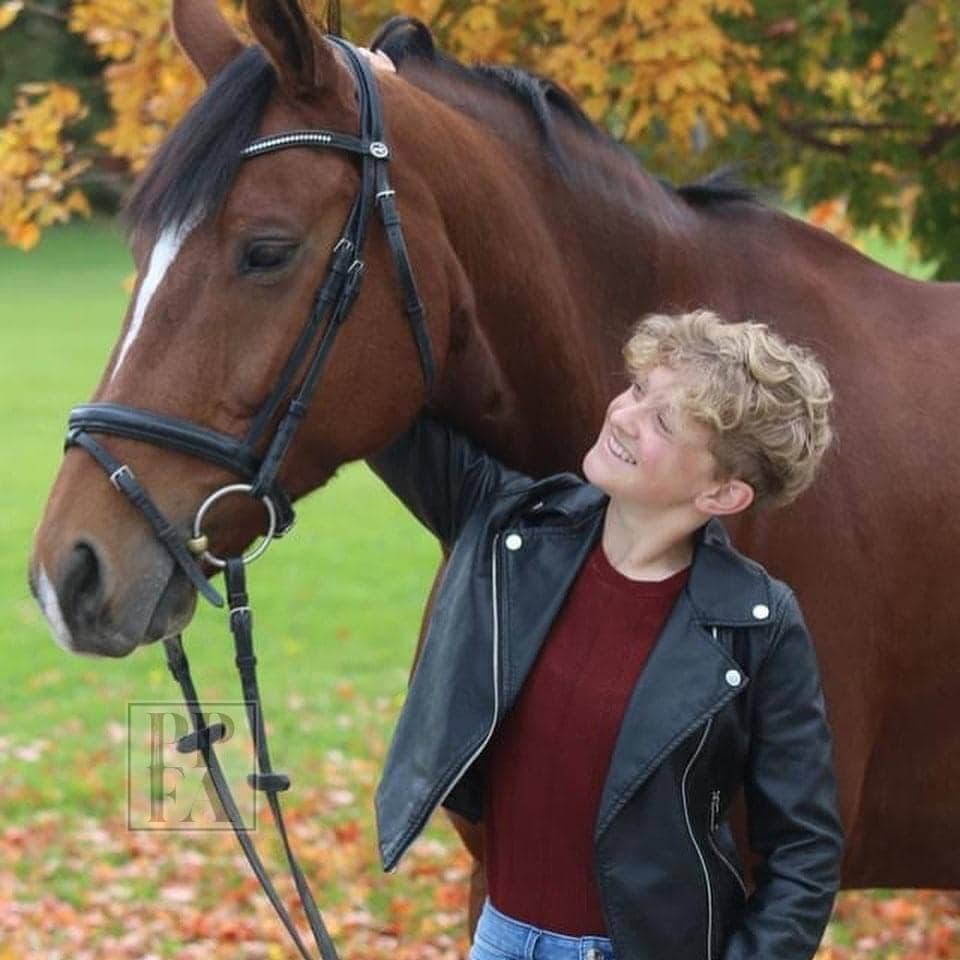 Taylor Frost – an emerging artist from Canada is the first contemporary artist represented by Pacific Point Fine Art's online gallery. Through vivid imagery, bold hues, and lifelike details Taylor uses her skills to masterfully draw attention to the beauty and plight of many endangered species close to her heart.
She strongly believes in using her art to broaden awareness of the world's declining ecological state. Her digital African wildlife painting series conveys a deep sense of emotion through each animal that resonates with the viewer.
Taylor is one of my favorite artists. She uses a myriad of layers to create dynamic motion and ephemeral pieces of art. The bright tone of each piece has become her instantly recognisable signature; work created using her own unique artistic voice. With each piece she creates I can almost hear the animals as they move. From the loud clash of giant elephants to the quick even breaths of the cheetah as he runs.
Tell me more about you and your body of work
I am a 19-year-old primarily self-taught painter who specializes in colorful expressive art. I have been painting for 7 years now, traveling around the world and seeing the world's problems first hand. I use my art as a tool for change, real change that has the ability to impact lives. I am not content with standing by and watching the world's beauty dissipate, my quest is to immortalize it in painted form while saving it for future generations to enjoy.
I use stark contrasts, bold colors, and inspiring light to create colorful, eye-catching pieces that draw viewers in. I am a painter who focuses on light, color, movement, and emotion in my pieces. The pieces I have made focus on emotional impact by using colors and bold strokes to share my emotional investment with the viewer and, hopefully, inspire in them a piece of my fire for wildlife conservation.
What is the overall vision of your work?
Each piece has its own vision but overall I try to share my worldview and passion for environmental conservation.
I pride myself in creating detailed, emotional portraits and pieces of wildlife that evoke feelings of wonder and awe while enhancing the beauty I see so quickly disappearing. I am passionate about conservation and donate percentages of each sold piece to reputable wildlife charities.
I am on a quest to impact the art world in a big way and change the world to better help me on my conservation journey so that I may save the animals I care for so deeply.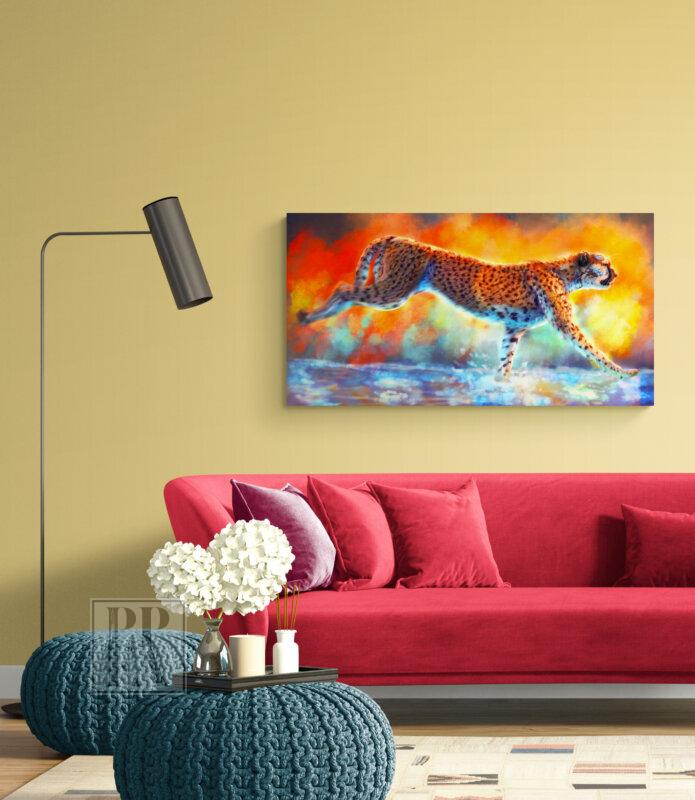 Your artwork transforms a space into a vibrant and inviting experience. What inspires you the most?
Human nature, and the similar yet different life experience of animals. They may be different in some ways, but wildlife shares many core values and emotions with humanity. Humans tend to distance themselves from the animals around them and think of themselves as far superior, but we share much more in common than many like to admit.
What does your work aim to say?
It says far too much to state simply, each piece makes its own statement and has its own aims. Each piece speaks about differing worldviews, ethical debates, morality, and psychology and more all shown by the universal medium of animals.
How does your work comment on social or political issues?
My pieces focus on the political and environmental problems surrounding environmental conservation, climate change, wildlife destruction, and more. It tries to create an emotional connection with the viewer so that they may become aware of the plight of this planet and understand that the fate of humanity is directly tied to the world around us. Perhaps then, people will become more compelled to help.
Who are your biggest influences, and what inspires you to create your artwork?
I learned a lot from the artwork of Aaron Blaise, however, most of my inspiration and influences come from my own experiences and my own self. I am inspired by my own passions, life experiences, and worldview with a hope that kindness and hope can prevail.
Where do you have artwork displayed?
I have pieces displayed with Pacific Point Fine Art, the exclusive group " Artists for Conservation", Instagram, Project Ark, and online as NFTs! You can follow me on any of these platforms.
Project ark is an online marketplace for rate digital collectibles or NFT's. Project Ark directly funds animal and environmental conservation efforts across the globe.
What is your philosophy of art-making or of the work's origin?
I think art should share a piece of the artist with the world, their personality, energy, beliefs, and worldview. I believe in using art for a higher purpose than simple entertainment. I want viewers to experience emotion and experiences they otherwise may not have, all while bringing attention to problems in desperate need of attention. I want to add to the culture and positive energy of the world to the best of my ability.
Is there an element of art you enjoy working with most? Why have you chosen this medium?
I enjoy the finished product the most. While the process is tedious yet rewarding, nothing is nearly as rewarding as stepping back from a completed piece. This medium is the one I am able to pursue as I travel across the world. It is also the one I had access to in the first place when I first began my art journey. I appreciate how freeing working digitally is for the artist and how it broadens their artistic reach through their ability to experiment, redo, and alter aspects without needing to throw away or restart canvases.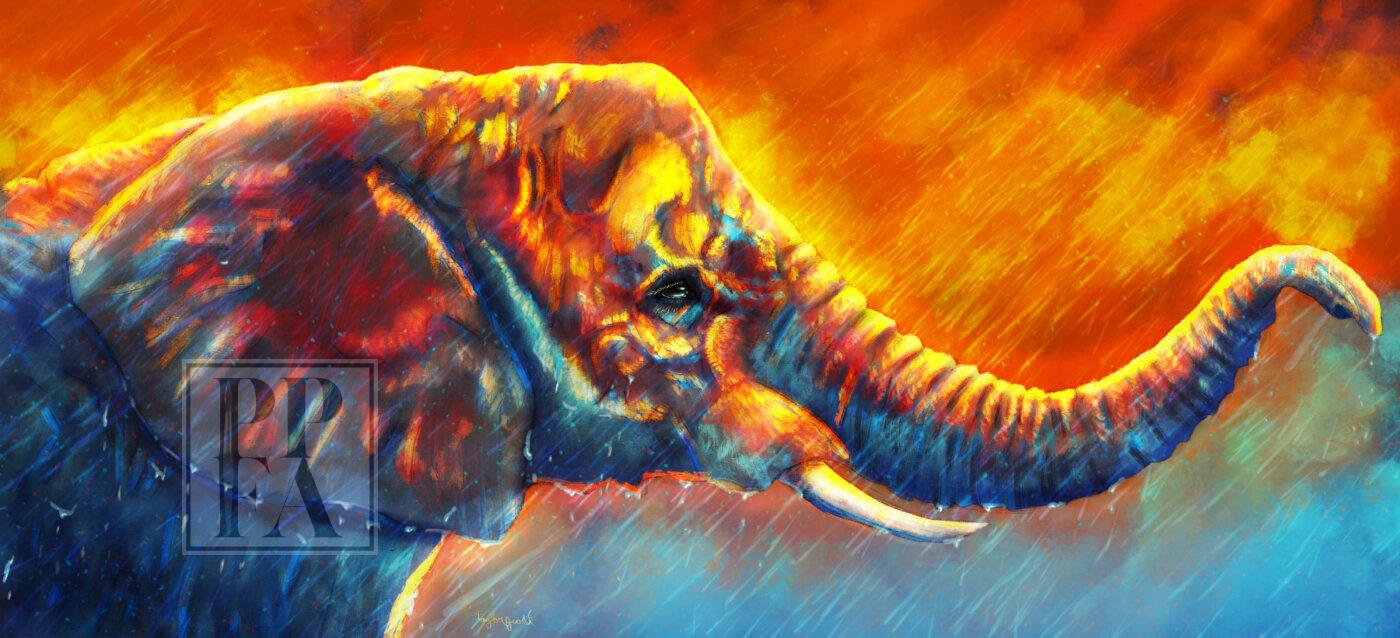 How do you choose the subject of your painting?
Spur of the moment, whatever I feel inspired by. I like to portray the many sides of wildlife, not just the sides the media shows or that they are most well known for. For example, the lion is often seen as an aggressive predatory beast, but there is a much deeper complexity there that is often lacking in public perception. I try to showcase these complexities through expressive faces and colors.
What is your creative process like?
Just like a traditional painter, it all begins with a blank canvas. I have many different techniques I use to accomplish certain goals. Sometimes I use photographic textures and paint on or with them to create a heightened finished product. For the most part, I start with a sketch, then base colors, then specific shading, then large base areas of shading, then light, and final details such as texture, fur, and more. It all depends on my vision for the pieces.
How have you developed in your career?
My journey began 7 years ago and is still continuing. I make a conscious effort to paint a little every day to continue my artistic growth. I saw huge improvement when I did a two-month challenge that featured a new painting finished daily. The dedication to growth featured in those two months taught me a lot about what it takes to be great.
How long does it take to create one of your pieces of art?
It generally takes 4-6 hours depending on the complexity of the piece I am creating. My process has become streamlined through the years, it used to take me 10+ hours to create a piece that was way less impressive artistically and technically.
Is there something you can't live without in your studio?
My drawing tablet (a Wacom Intuos) and Photoshop CS6! I have chosen Photoshop as it is the program I am most comfortable with and it is an incredible program for the type of work I do. All these years and I am still scratching the surface of what it is capable of producing, I am looking forward to learning more about this complicated program. I use it with my hundreds of different textured brushes.
What is the best part of working with digital art?
The ability to experiment and backtrack when a mistake is made! It is a freeing experience artistically.
What is your more important artistic ability?
My desire to experiment and improve. While other artists are sometimes afraid to change and grow, I welcome experimentation. Working digitally also opens up the possibility to experiment without fear.
What do you think is a key tool in creating a good digital painting?
The keys to a good digital painting are the same as a traditional painting – color, contrast, anatomy, and meaning.
How has your art evolved over the years?
My art has evolved as I've matured and as I've begun dedicating more time to it. While the symbolism, subject matter, and meaning of my work have not changed, my skills as an artist have. This allows me to share my message in a more impressive format. What I once considered a hobby I now see in a different light. Through my art I see the ability to make a living, make real world change, and make my life impactful. It is an incredible realization.
Why have you chosen to create contemporary media art?
It simply is the style I developed and enjoy! I have never worked traditionally and would love to in the future, but for now I am content in the work I create digitally.
How often do you create artwork?
I create a new piece almost daily, each is vivid, colorful, and focused on wildlife.
Do you ever experience creative blocks?
I do, sometimes for months. While I have not experienced one in over a year, there were times in my life I went months to a year without creating art. I finally overcame that long artistic absence when I was inspired by a movie I loved and desire to paint the characters. I am always grateful towards the movie that finally snapped me back to creating.
How do you overcome creative blocks?
I force myself to paint a little every single day, no matter how I feel! The main focus of my blocks was my frustration regarding my skill level. I was not happy with my pieces and felt I was unable to convey my messages. As my skill grew, my blocks disappeared as I no longer felt frustrated. The subject matter I paint is vast, so I never feel a block in that department.
You recently created this incredibly detailed piece of an Eye. What inspired you to create this piece? What inspired this piece/idea?
I wanted to experiment with an elephant, so I chose a small part of the beast to experiment on. The grey was very boring, so I decided to add vibrant color at the last moment. This heightened the finished piece to an emotional, almost psychedelic experience. After a bit of experimentation, I was pleased. It was a study turned into a finished product.
What artwork are you currently working on?
At this moment I am in the middle of a dramatic portrait of a zebra in the sunlight on a dark background. It is in mid shake as dust flies off and catches the sunlight in a cascading halo.
What is the most memorable art piece you've seen and why?
While no specific pieces come to mind except for the obvious renaissance masters, I have been influenced by a certain style. I enjoy loose styles full of broad strokes and movement with engaging but not confusing color. I try to base my own pieces of these ideals.
How do you seek out artistic opportunities?
Any suitable shows or grants I come upon on the internet I enter or follow up on, I am always hunting for opportunities. Sometimes, opportunities even find me such as the above mentioned "Project Ark" that I work with. I am not picky, even entering high stake competitions. Very little can be gained without risk.
What kind of places do you want to visit and why?
I want to visit absolutely everywhere. The culture, psychology, and natural world of humanity and our planet fascinate me to no end and I feel compelled to learn and experience as much as I can. With this life I have been gifted, I have big plans.
If you could have one superpower, what would it be?
Teleportation so I could easily visit family worldwide and see all the places I desire without monetary restrictions.
What is next for you in your future?
I will continue building my brand and business in an effort to make a living off my work while changing the popular perception of wildlife, our planet, and ourselves. There is much we can learn about ourselves through the world around us if we just took the time to look. I have big hopes for humanity's future, and I hope to influence a better tomorrow in any way I can. While one life may seem insignificant in the big picture, I'm determined to make any difference I can through charitable donations and mass education on the plight of our planet and its impact on our everyday lives.
Perhaps you'd care to join me on my journey?